TV Wall Mounts – Sales, Installation & Configuration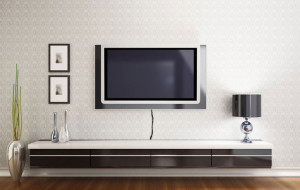 Plasma LCD TVs are not just an amazing technology. They are the artistic masterpiece of modern century. That is why they are meant to be mounted on the wall rather than rest on the floor or be placed on furniture. We offer professional TV Wall Mount installation services so that your new TV is placed at a comfortable viewing height and away from the reach of your children.
Speak to the team at Budget TV Installs regarding your TV Wall Mount Installation.