Get a Home Security Systems Sydney Package, and be Safe Tomorrow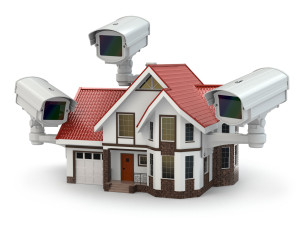 Budget TV Installs provides a state of the art home security systems Sydney based package developed specifically for residential premises.
We understand your concerns as a property owner and know that you desire peace of mind when it comes to protecting the well being of your family, kids and valuables. There is nothing worse than the feeling of regret after a home invasion has occurred, knowing that you knew better and that you could have stopped the break in occurring. The feelings of guilt and regret are considerably higher when someone that you love and that you are responsible for is injured or hurt as a result of your lack of action.
Why Consider Our Home Security Systems Sydney Package?
The safety of your family while they are at home is of paramount importance, which is why many people are now looking to take action to prevent their homes being broken into, and are turning to home security systems for protection. Even if your home is empty at the time of a burglary, look around, and imagine losing some of your treasured possessions. If you are a victim of a burglary, you not only have to deal with the intrusion itself, there's also a high chance your goods may never be recovered.
Call us today for a quote and for more information.